OSS TORUS — solution for a bigger business
Our OSS TORUS is a solution for telecom operators and IT departments of big companies which enables effective and continuous quality control over the services provided and network capacity monitoring.
According to TMForum classification, TORUS can be ranged in a class of Resource Performance Management, Service Performance Management and Service Quality Monitoring with Inventory, Reporting & Analysis and Alarming & Monitoring elements [TAM card].
OSS TORUS is a well-balanced, self-sufficient, flexible and open solution built on TORUS Platform which represents the fourth generation of OSS systems that we have been developing and improving since 2002.
Key values of OSS TORUS:
High performance;
Efficient scaling capabilities along with network growth;
Inherent suitability for multiple vendors and multiple hardware releases;
Support of any equipment (including that without inbuilt OSS);
Ability to calculate any KPI and KQI in real time;
Wide range of data visualization capabilities (including maps);
Straightforward integration with external systems (FM, Inventory, CRM).

OSS TORUS
gives you 24/7 network monitoring;
reduces reaction time on network issues;
provides quality control while hardware rollout or vendor swap;
helps to plan infrastructure and control its utilization;
simplifies generation of network data reports;
has a lot of capabilities for root cause analysis.
OSS TORUS is fit for end-users who need reliable and transparent overview of the actual network state and quality of the services. Typical beneficiaries:
head quarters;
O&M departments;
planning and optimization departments;
CEM departments;
and many others.
Undeniable benefits of the solution are direct manufacturer support and low total cost of ownership (TCO).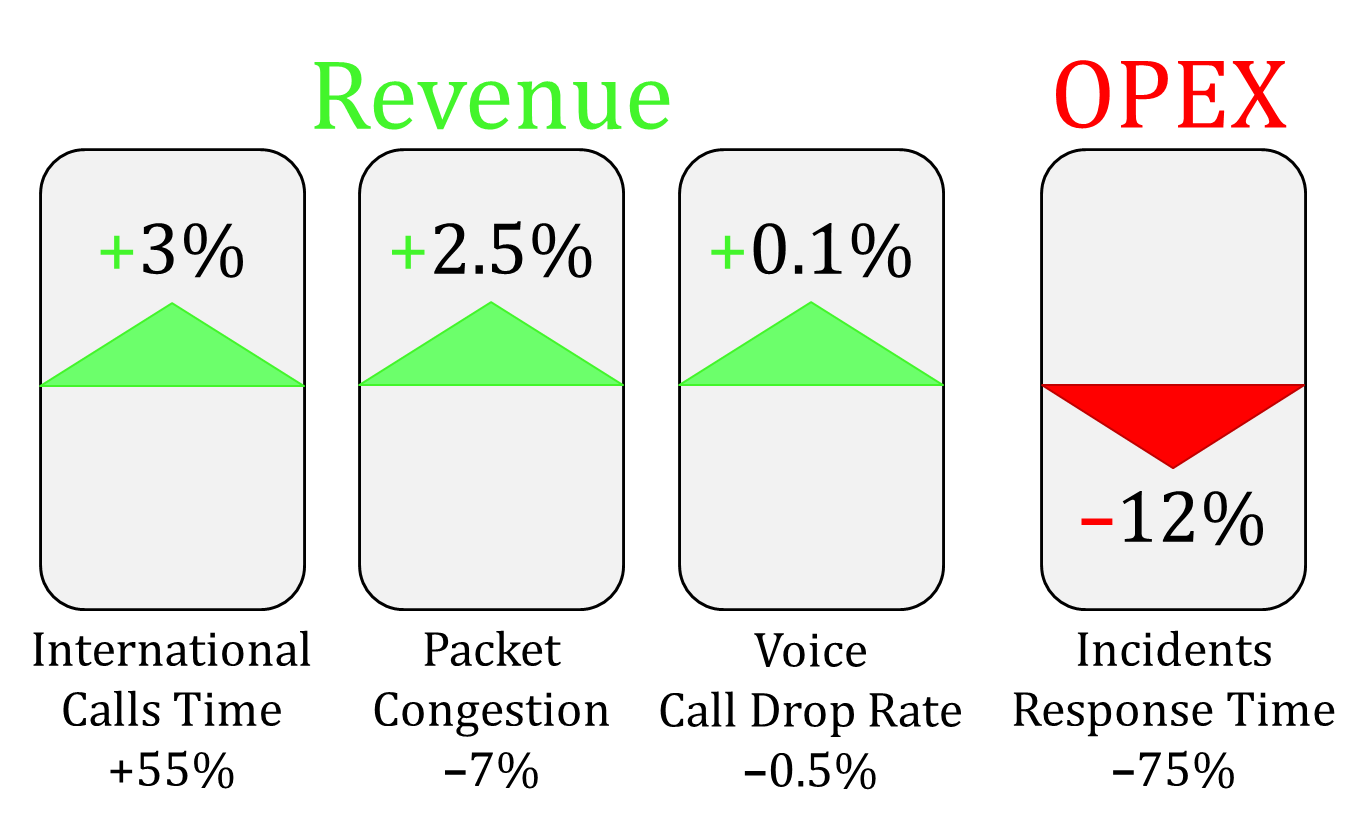 Live use experience proofs OSS TORUS to be cost efficient and giving rise to company's profit and capitalization, improving business' flexibility and efficiency, causing noticeable decrease of operational costs.
See more on OSS TORUS in our download materials.