System's performance capabilities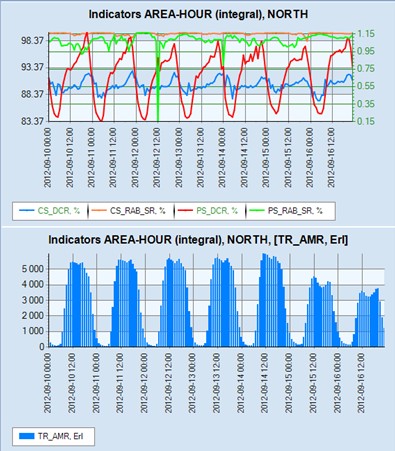 OSS TORUS provides the end users with unified access point to consolidated repository holding all strategic, configuration, design and other data collected from the plugged in equipment. Access to the data is provided as to the end users via web client as to third-party applications (i.g. SAP Business Objects) via integration interface.
Key features
cross browser web client handling large amounts of data;
extensive possibilities of data analyses both in tables and graphs;
support of different authorization and authentication mechanisms;
data access control based on Oracle Virtual Private Database technology;
option of creating and editing index evaluation formulas;
indexes evaluation – schedule based and real time;
emergency messaging to external systems via SNMP and email and SMS notifications to users in case indexes values move out of permissible limits;
intellectual recalculation of continuously flowing and delayed data;
KPI/KQI evaluation set up with inheritance and link following mechanisms;
consolidated storage of all the incoming data in a single database;
flexible analyses mechanism of free structure data from different sources;
storage of configuration history and every controlled network element condition;
universal mechanism to manage data structure with adjustable archivation.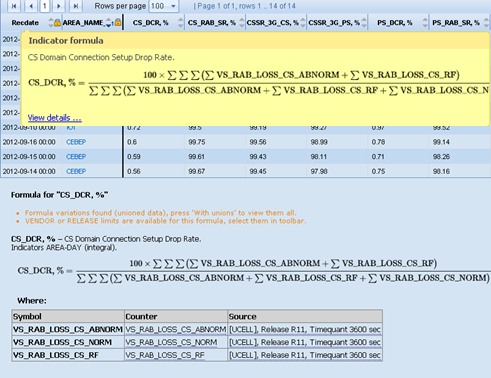 Besides that OSS TORUS has the following functions and characteristics important for telecom:
initial support of multi vendor and multi release networks of any topology;
efficient scalability to match network, data amount and users number growth;
data integrity and reliability of estimates control with consideration of network reconfiguration;
automatic KPI/KQI formulas retrieval and visualization;
drill-down data analyses from aggregated KPI/KQI to «raw» statistic counters;
calculation in heavy hours or with excluded timeslots.