OSS TORUS in Tele2: Choice of the future

In the beginning of 2014 federal mobile operator Tele2 completed tender procedure on choosing network capacity and service quality control system. After estimating bids including those from worldwide leaders in IT solutions for telecommunications companies OSS TORUS system developed by Russian developer GISware Integro was chosen.
Manufacturers ability to promptly tailor the product to operator's needs, well considered program solution's architecture and low introduction cost successfully turned out to be mutually complementing factors boosting the companies partnership.
OSS TORUS was fully set up in the shortest time possible: it took less than 5 months to sign contract, and start a test run including data transfer and user training. The system is easily scalable: the launch of new 2G, 3G and 4G networks and new equipment plug in has tripled the amount of information processed without changing key characteristics like the system's overall efficiency and the collected data storage terms.
For us it is important to have effective instruments for network operation and connection quality control. To solve those tasks our company has introduced TORUS system. It allows us to promptly react to any deviations in quality value providing high quality of the services provided and raising the overall efficiency of operations and quality control departments. The new system set up in shortest time possible helped us to prepare and launch into commercial operation 3G networks in Saint Petersburg, Novosibirsk, Chelyabinsk, Tambov, Nizhny Novgorod and 4G network in Tula.
Besides setting up OSS TORUS the operator has received fully adjusted service to suit company's needs. Due to the system's flexible architecture introduction of new functions from scratch and plug in of new equipment is carried out in the shortest time possible usually measured by days.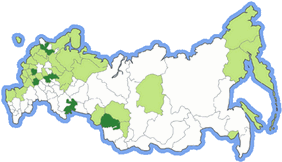 The use of OSS TORUS allowed Tele2 not only to cut costs of product ownership (quick introduction, direct 24/7 support by manufacturer), but also to increase the operator's profits thanks to continuous and immediate service quality and network condition control. After introducing the system Tele2 has cut time period from occurrence of the event on the equipment to appearance in indexes calculated throughout the entire network by several times to not more than 15-20 minutes (as a rule).
In many users' opinion OSS TORUS is the best Performance Management system of the class presently used by mobile operators in Russian Federation. Many years of cooperation with telecom companies and the use of extensive know how helped GISware Integro specialists to achieve this:
universal data metamodel enables plugging in of any equipment to the system and calculating of indexes of any structure and complexity;
«smart calculator» controls data calculation and provides KPI revaluation for deferred measurements thus balancing database load;
reverse request engineering enables easy and fast visualization of the indexes used in formula calculation;
powerful web interface does not require Java or Flash installing, and efficient design and ease of use allows to dramatically cut staff training time: 7 hours of training for 400 system users is a unique result for this kind of product;
OSS TORUS system is already processing more than 100 Gb of operating data per day, collecting information about more than 10 000 different counters and calculating, taking into account time-wise assemblies and network hierarchy, several tens of thousands of indexes.
At present OSS TORUS has completely replaced program complex previously used by Tele2, expanded users capabilities and has become the main instrument in evaluating of services and network quality.