OSS TORUS operation in Tele2
Tele2 Russia Info-letter 2020-11-18 (EN) (original letter)
More than 6 years passed since OSS TORUS was rolled out in Tele2 Russia. During these years Tele2 has built modern 3G/4G networks in 67 federal subjects of Russia, launched network in Moscow and Moscow Region, renewed Core Network and now is heading up to 5G launch. So, data amount processed by OSS TORUS increased tenfold. But system performance remains high! OSS TORUS is still used as the main network performance and services quality control system at Tele2.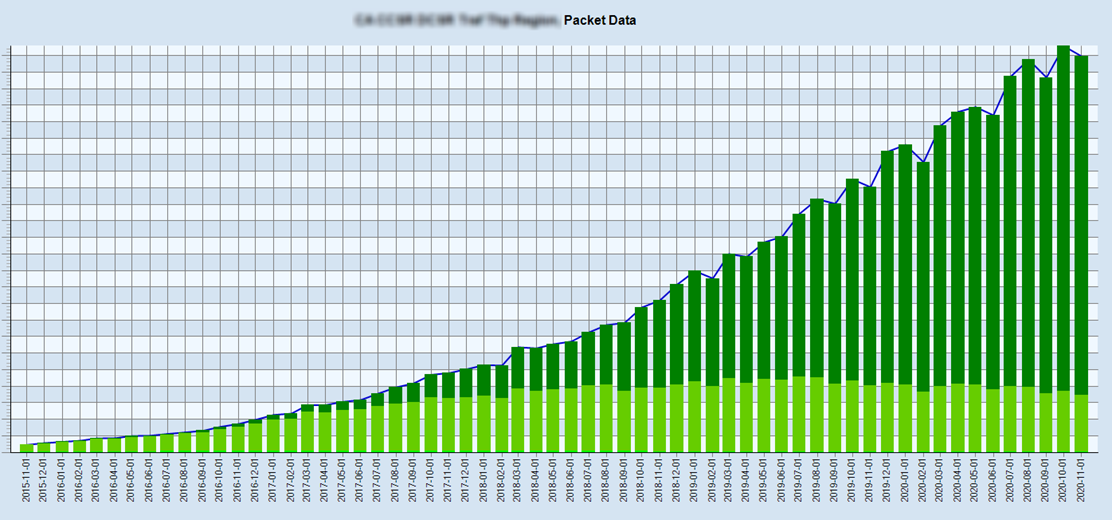 OSS TORUS at Tele2 Russia facts:
system includes statistics from all types of equipment used it telecommunications, such as MSC, MGW, HLR, SDM, SGW, PGW, PCRF, BSC, RNC, BTS, NodeB, eNodeB, CELL, RRL, MBH, IPBB etc.;
system supports different software releases for leading vendors: Ericsson, Huawei, Nokia, Alcatel, Cisco, NEC, Mavenir, Sandvine;
system is tightly integrated into Tele2 business structure: Fault Management, Inventory, Business Process Management, Customer Relationship Management systems are all exchange data with OSS TORUS;
system processes more than 2.5 TB daily. The whole amount of stored data exceeded 140 TB.
TORUS Maps – a new web-GIS module was rolled out in Tele2 in 2016 on top of OSS TORUS platform. Its visual analysis capabilities boosted solution of variety of network issues. Later, TORUS Maps developed into an independent multifunctional product, suitable not only for technical divisions, but also for customer support, marketing and customer experience management departments.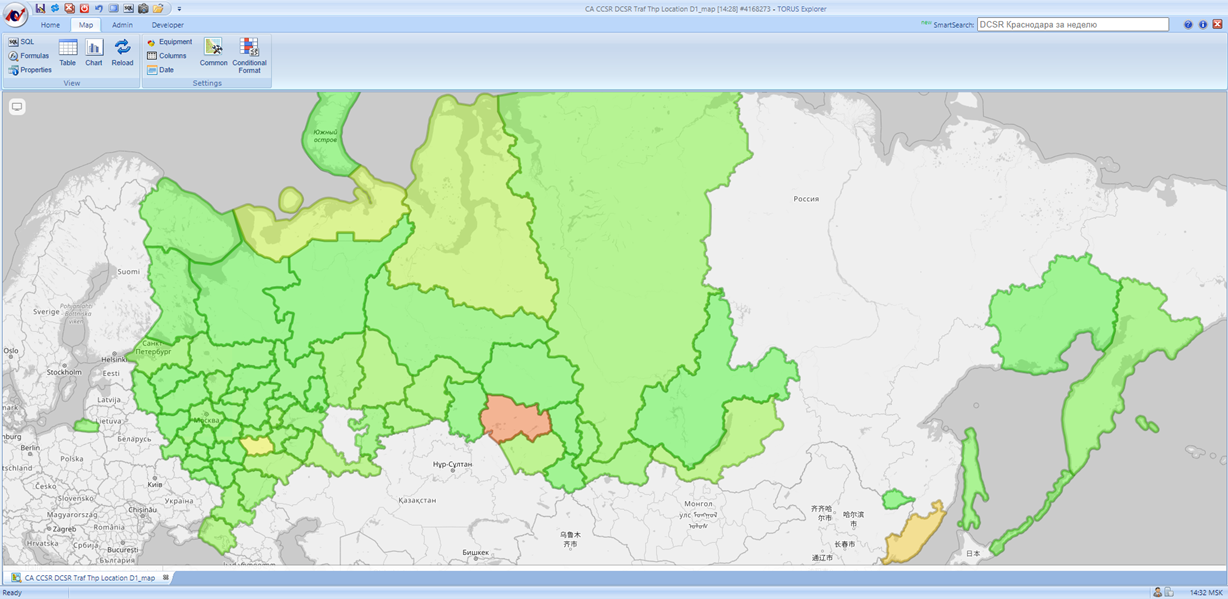 Over 800 users in Tele2 use OSS TORUS daily for:
monitoring of service quality, traffic growth, network capacity and utilization;
getting prompt information about network issues;

controlling equipment integration, reconfiguration and swap processes;
launching new networks in different subjects of Russian Federation;
generating reports about condition of whole network or its single elements.
OSS TORUS helped Tele2 to decrease operational expenses on KPI calculation, problems analysis, reports generation which lead to increase of the service quality. System is used not only by technical specialists, but also by merchant services, CEM departments, company's HQ. In 2020, after 6 years in operation, OSS TORUS covers Tele2 needs completely.
Currently OSS TORUS continues to grow and gain new features. Click here for more information.