TORUS Maps in Tele2 Russia: moving forward
Tele2 Russia Info-letter 2020-12-24 (EN) (original letter)
TORUS Maps prototype was introduced to Tele2 Russia in 2016. It was a standalone web-GIS system capable of network elements behavioral data visualization on the map. Several months later an enhanced web-based GIS-client was deployed in Tele2 Russia, which significantly improved OSS TORUS Performance Management system mapping capabilities. New TORUS Maps functionality helped to ultimately solve several network quality optimization cases and was highly prized by technical departments. This fact, in turn, arrested attention of CEM Tele2 Russia department.
August 2017. GISware Integro company won the competition among several other service providers with the help of its own TORUS Maps platform, which was chosen to run SmartGIS project at Tele2 Russia. SmartGIS project's subject was in development and deployment of the GIS web-based solution aimed at subscribers` requests processing automation, CEM department job efficiency and replies quality improvement, lightening the burden on tiers 1 to 3 customers technical support specialists.
Project was split into 2 phases (planned into 3 years in total):
Basic functions launch for call center, CEM, O&M and planning departments;
Functionality extension to improve and optimize Tele2 Russia business processes by new features implementation and new IT-landscape integrations.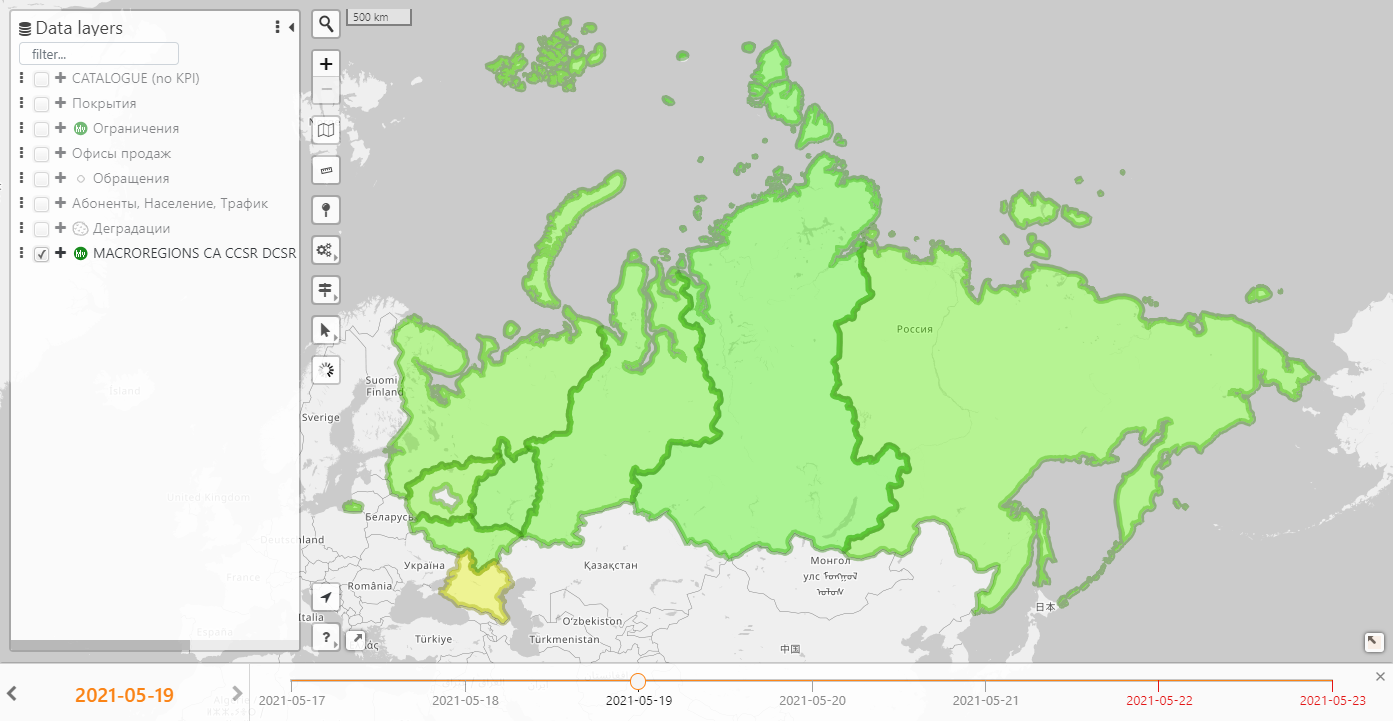 Smart Automatic Analyzer and coverage maps calculator modules were introduced in 2018, which have optimized the job for call center staff. During 2019-2020 SmartGIS acquired new unique features for high-resolution traffic maps analysis and for trouble-zones calculation online, including estimates for subscribers suffered from service degradation. In a meanwhile, all planned integrations to other Tele2 Russia IT-systems were completed. SmartGIS was put into full operation in early autumn 2020.
As a result, Tele2 Russia obtained unique tailor-made web-GIS tool that brought competitive advantage and allowed to:
to speed up RCA and to reduce MTTR for technical problems that impose negative effects over subscribers;
to put control over network operations quality at a new level: visual, geo-referenced, locality-correlated;
based on actual changes in network configuration, SmartGIS allowed to promptly calculate coverage, traffic and subscriber distribution maps which are then used for analysis and public disclosure at official webpages;
to detect network trouble-zones, estimate QoS degradation in them, estimate amount and structure of subscribers affected;
to form a single view onto actual network state and status for all departments.
SmartGIS was integrated with Tele2 Russia IT infrastructural services, such as:

Performance Management
Fault Management
Business Process Management
Inventory
Radio Planning System
Location Based Service
Customer Relationship Management
By the end of 2021 Q2 there are over 4000 Tele2 users registered within SmartGIS. More than quarter of them use the System on the daily basis. SmartGIS serves over 10 000 smart analysis requests per day, taking into account the actual network data in the reporting subscriber's location, thus providing high quality and swiftness of customer requests handling.
As a result, according to ROMIR agency research, Tele2 has become the best in terms of NPS index (44%) (source RU) among all the other mobile network operators in Russia. Tele2 Russia's customer service experts process clients' requests faster than other telecom market players: 1.5 minutes average holding-on-the-line time for Tele2 is at least 2 times shorter than one for the nearest competitor. SmartGIS system is the crucial "investor" into this achievement.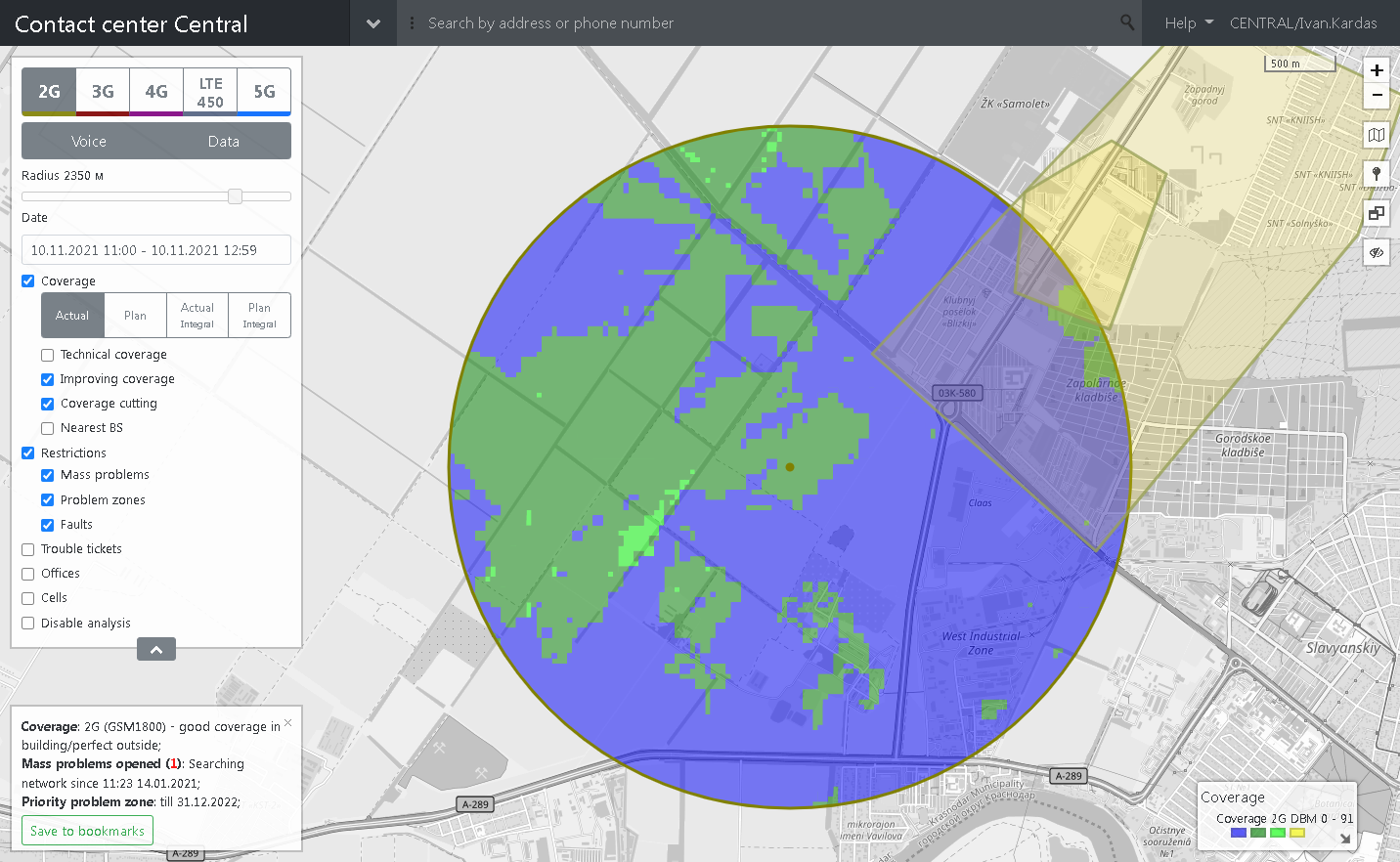 TORUS Maps system does not stand still, it attacks new challenges at telecom frontier. GISware Intergo constantly improves the System on Tele2 demand and following its own R&D. Please check the RoadMap for more information.